Co-creative Impact & Innovation Institute
Be, see, connect & co-create a world that thrives
---
---
LEARN/SHARE LAB FOR CO-CREATIVE IMPACT & INNOVATION
---
WHY WE'LL GATHER

It's time for humanity to have a larger voice in co-creating the new systems that will lead us into the future. Ci2i Global is building a global knowledge resource to support making that happen. If you are practicing or seeking co-creative approaches in your work to achieve social impact, join us to explore and co-define this field at the 5-7 February 2014 Learn/Share Lab for co-creative impact and innovation, Chiang Mai.
The Learn/Share Lab invites community, non-profit and corporate change leaders who are (or want to be) using co-creative approaches to engage stakeholders in identifying and solving social challenges together. As this event is being held in Thailand it may be of special interest to those in the Australasia region.
Participants will hear and explore curated case studies and share practices with each other in order to collaboratively learn about, refine and support the spread of co-creative methods in local, national and international contexts. We will also explore the formation of professional support systems and resources for change agents who are innovating through co-creativity with groups and communities around the world.

WHAT WE'LL DO
Case study presentations about a range of amazing co-creative initiatives/outcomes, including who, what, why, and how they happened;

Collaborative thought re-mix sessions for deconstructing the cases we've heard and refining how we understand co-creative social impact: what's replicable, what's context specific, how do we create conditions that nurture and enable co-creative magic?

Opportunities for participants to get practical input from the Lab on their own co-creative plans, issues and challenges.

Group work to develop proposals for supporting the effective spread of co-creative approaches and tools to more professionals in the emerging global space for social change.
WHERE WE'LL BE
The Learn/Share Lab will be a residential event held over 2.5 days at the At Nata Jungle Resort – an intimate art-in-nature setting near the beautiful city of Chiang Mai, in northern Thailand.

The lab will start with a welome session and dinner on the evening of Wednesday 5 February (from 5 pm) and end on the evening of Friday, 7 February.
Residential registration includes participation costs, all food and 3 nights of lodging shared with another particpant (Wed, Thurs, Fri).
Non-residential registration includes participation costs, dinner on 5 Feb and lunch on 6 and 7 February.
We will be filling the entire venue with Lab participants and activities. If you are traveling with a companion who won't be joining us at the Lab, please register as a non-resident and book lodging for you and your companion at one of the many nearby Mae Rim area accommodation options. (A list will be provided upon request; At Nata Jungle Resort will help to coordinate daily van transport to the Lab)
WHO YOU'LL MEET
The links below all open in a new window. Feel welcome to explore the people you'll meet at your leisure.
Your hosts for this unique multi-cultural gathering of co-creative impact-minded doers are the Partners and Associates at Ci2i Global. We are an international working group around co-creative impact and innovation that's comprised of cherished colleagues/old friends.
Two days prior to the Lab, the dynamic co-hosting team will fly in from around the world to prepare for YOUR arrival, including:
On the afternoon of Wednesday 5 February, YOU and 43 more participants from across the Australasia region and the world will begin to arrive, in time for the welcome gathering and dinner at 5pm.
Some will live in Thailand or have been traveling there already; some will just be arriving from abroad.
Some - like YOU, perhaps? - will be there because you want to know more about co-creative approaches that can help you achieve thrivable social impact in your work.

Others - like YOU, perhaps - will be co-creative practitioners, keen to connect and work with like-minded folks who are inviting & managing many voices in the identification, design and achievement of human and environmental impact objectives.
Yet others will be there at the invitation of Cl2i Global, to share a range of case studies for all of us to learn from, deconstruct and play with at the Lab. They include:
John Baxter, who will present about Co-create Adelaide, where the "Freespace" methodology was used to expand the principles of Open Space Technologies to an Australian festival and a collaboration (video);
Gillian Caldwell who'll share how Witness.org helped to equip, train and support human rights advocates in the D.R. Congo to engage in participatory video production about the human rights abuses surrounding the recruitment and abduction of child soldiers;
Gianncarlo Durán Díaz who will tell us about NESIS Higher Education Hubs for Social Innovation in Chile that are fostering cross-sector collaborations from the Academic Sector;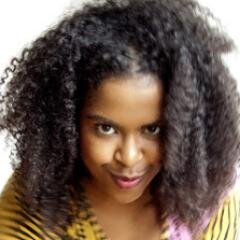 Nadia EL-Imam, who will present the case of Edgeryders, a community of over 1700 young people from 35 countries who co-create support structures, security & knowledge work as a collective, to bridge the growing gap between the need to make a living and the need to do meaningful work that is mindful of the ecosocial systems we live in (video).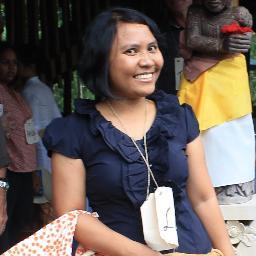 Lian Gogali, who will tell us about Institute Mosintuwu, where Indonesian women and children are transforming themselves from victims of war, into survivors, and peacemakers (video);
Simon Gronda who will present about Sistema SER, a new health care system co-created by doctors and poor women in the Jujuy region of Argentina, which has since partnered with the State and served more than 67,000 people;
Biplab Paul, who will share about Letsrecycle, India an initiative that's emancipating roadside waste pickers from exploitative informal waste buyers.
Doug Reeler who will present The Barefoot Guides, a global and local community of social change leaders and practitioners, from many countries, who co-create free online resources to deepen and develop approaches and initiatives that contribute to a changing world; and
Eimhin Shortt, who will tell us about GetLocal coop in Ireland which is nurturing cooperative businesses with a focus on local resource resilience by carbon neutral means in a way that is non-coercive and is democratically owned and run by member/customers (video).
Together we look forward to sharing an amazing global learning experience with you, filled with stimulating conversations, exciting exchanges and inspired co-creative work together toward moving the impact of these approaches forward in the world.
Won't you join us?
If you can imagine yourself with us at the Learn/Share Lab, maybe you need to be there. wherever you are in your co-creative impact journey we'd love to learn with YOU in Chiang Mai!
Spaces are limited, so scroll up or down to find the blue button and book now!
Corporate - residential ($480.00)
Corporate - Non-residential ($360.00)
Changemaker - Residential ($280.00)
Changemaker - Non-residential ($160.00)
Host/Presenter ($0.00) - Sold out
Non-profit - Residential ($380.00)
Non-profit - Non-residential ($260.00)
Sales stopped
Address
---
Atnata Chiangmai Chic Jungle
32/3 Moo 5 T. Maeram A.Maerim Chiangmai 50180, Thailand
Tel:+66 (0) 53 044121
Fax: +66 (0) 53 044121
Mobile : +66 (0)81 6031717
Email: info@atnatachiangmai.com
http://www.atnatachiangmai.com
---
RSS feed